News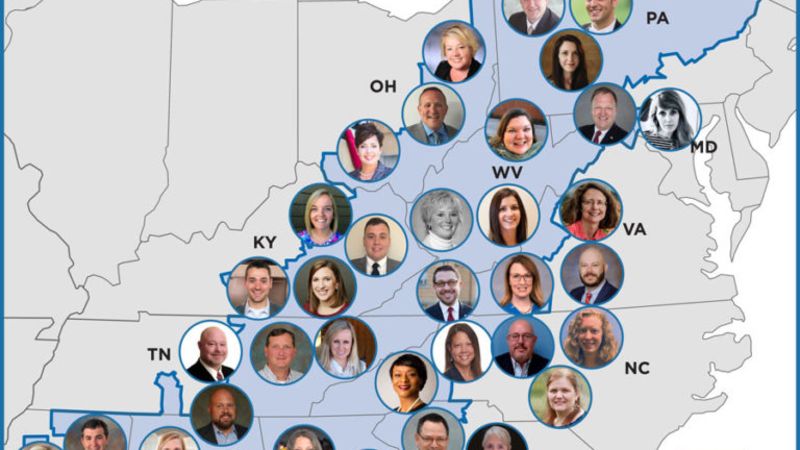 Beau Harbin to Represent New York in Intensive Regional Leadership Development Program
Cortland, New York, Sept 25, 2019 – The Appalachian Regional Commission (ARC) named Beau Harbin, Cortland County Legislator, to participate in the inaugural class of the Appalachian Leadership Institute.
As a Fellow, Beau Harbin will participate in the Appalachian Leadership Institute, an extensive nine-month program of skill-building seminars, best practice reviews, field visits, mentoring, and networking. The curriculum will be anchored by six multi-day seminars around the region with the first sessions taking place in Morehead, Kentucky October 21-24, 2019. Subsequent training sessions will be held in Dalton, Georgia; Starkville, Mississippi; Beckley, West Virginia; Boone, North Carolina; Jamestown, New York; followed by a capstone graduation in Washington, DC in July, 2020.
"Cortland County is fortunate that Beau has been named to the ALI," said Garry L. VanGorder, executive director of the Cortland County Business Development Corporation and Industrial Development Agency. "He's astute, hard-working, and has the best interests of the community in mind. I'm looking forward to the fresh perspectives he will bring to our collective efforts to grow the community and the local economy."
"I am thrilled Beau will be representing Cortland County and New York State as an Appalachian Leadership Institute Fellow," said Darren "Hal" McCabe, Mayor of the Village of Homer and Director of the New York State Senate Legislative Commission on Rural Resources. "He clearly has a grasp of the critical issues faced by New York and by the Appalachian Region overall. I know he will do a great job connecting Cortland County to our sister counties throughout Appalachia."
As part of the Appalachian Leadership Institute, Beau Harbin will work directly with public policy, community development, education, investment, and other professionals who live and/or work in the Region to:
• Design effective economic development project proposals
• Integrate community assets into long-lasting economic development strategies
• Identify resources available to spur economic development
• Locate and access investment capital from a variety of public and private sources
• Prepare competitive applications for public grant opportunities
• Use expanded leadership skills to create strong coalitions
Upon completion of the program, Beau Harbin will automatically become part of the Appalachian Leadership Institute Network, a peer-to-peer working group committed to Appalachia's future.
"Our hope is that the Appalachian Leadership Institute will help develop leadership and problem solving, bring advancement, and grow greater prosperity in the Region," said ARC Federal Co-Chairman Tim Thomas. "Leadership is the essential foundation on which all of our collective efforts to enhance Appalachia rest."
Beau Harbin was selected via a competitive application process. ARC received 180 applications for the 2019-2020 Appalachian Leadership Institute class, resulting in an acceptance rate of 22 percent. Applications for the 2020-2021 class will open in March, 2020.
The Appalachian Leadership Institute is a comprehensive regional leadership training program developed by the Appalachian Regional Commission in partnership with the University of Tennessee, Knoxville; The Howard H. Baker Center for Public Policy; Tuskegee University; and Collective Impact. More information about the Appalachian Leadership Institute is available at www.arc.gov/leadershipinstitute.
About the Appalachian Regional Commission
The Appalachian Regional Commission (www.arc.gov) is an economic development agency of the federal government and 13 state governments focusing on 420 counties across the Appalachian Region. ARC's mission is to innovate, partner, and invest to build community capacity and strengthen economic growth in Appalachia to help the Region achieve socioeconomic parity with the nation.
Continue reading
»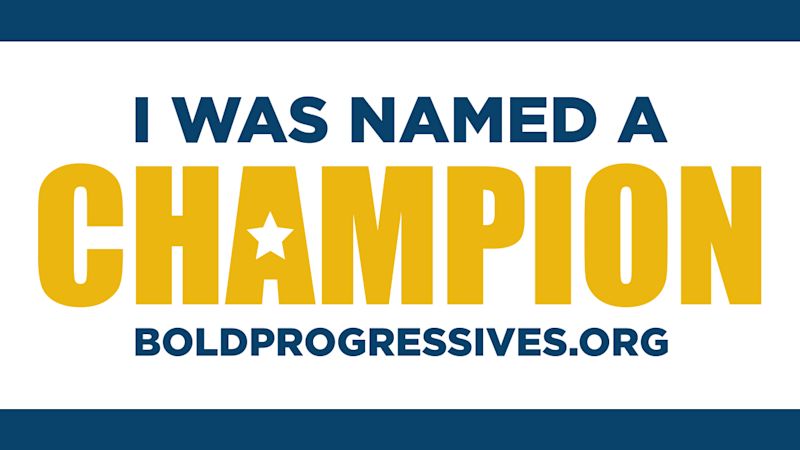 2 Sept 2019 — Beau Harbin, who is running for Cortland County Legislator for LD 2 in the City of Cortland, was named a 2019 Champion by the Progressive Change Campaign Committee, which recognizes candidates from around the country who are fighting for progressive priorities and looking out for the needs of everyday families.
"Our 2019 Champions across the country are committed to solving big problems affecting their communities," said Marissa Barrow, a spokesperson for the Progressive Change Campaign Committee. "Selected for their bold vision, these candidates are highly capable leaders ready to make change."
"The candidates on our Champions List are running great campaigns powered by the grassroots, not corporate interests," said Stephanie Taylor, co-founder of the Progressive Change Campaign Committee. "We're proud to support them as they take power back for their communities and turn big ideas into action for working families."
"The lack of financial responsibility of many past Legislatures is finally catching up with Cortland. As we focus on making tough choices for the coming years, I continue to be committed to defending our most vulnerable citizens, advocating for all City residents, and fighting to preserve our safe and welcoming community."
The Progressive Change Campaign Committee (PCCC) is a million-member grassroots organization building power at the local, state, and federal levels, and advocating for economic populist priorities like expanding Social Security, debt-free college, Wall Street reform, and Medicare for All. The PCCC has raised over $29 million to support progressive candidates and committees from small-dollar, grassroots donations, including $1.1 million to support Elizabeth Warren's Senate run in 2012. Last cycle, PCCC supported nearly 1200 candidates at the federal, state and local level across the country. Find out more at BoldProgressives.org.
Continue reading
»