I am proud to have earned these endorsements for my 2019 run for Cortland County Legislature.
Community Members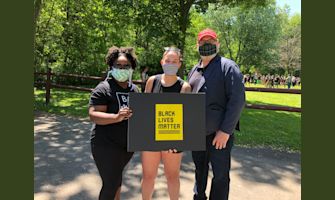 Community Organizer
Melissa Kiser
---
"
We the people, live in a time and place of uncertainty. In a nation divided by so many significant issues, we often fail to identify with each other as human. As a black person living in a white majority community, it is hard to speak of injustices when there is no one willing to listen and it is hard to plan for my child's future when it is so uncertain. But most importantly, it is difficult to feel empowered without steadfast, decisive and progressive leadership to address how we affect each other in our community. I support Beau Harbin because he has demonstrates the leadership we need in these uncertain times. Beau is clear on his stance with #BlackLivesMatter and LGBTQIA and has been vocally fighting for the rights of people who need it most. Beau actively keeps our community was well-informed coronavirus information. I believe that Beau is the epitome of proven, principled and progressive leadership that we need for the New York State Assembly. I believe that Beau will speak up for us and use his incredibly authentic platform to bring light to social issues and advocacy for our community. We the people deserve the leadership of Beau Harbin.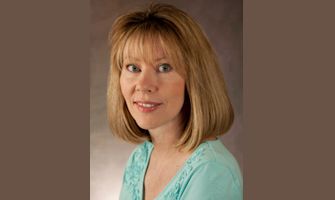 Distinguished Teaching Professor Emerita of Nineteenth-Century American Literature at the State University of New York College at Cortland
Dr. Denise Knight
---
"
In a crowded field of eight candidates who are vying for Barbara Lifton's seat in the 125th Assembly District, one contender stands out from the pack: Beau Harbin. As the minority leader of the Cortland County Legislature, Beau checks every box for what we need most in an elected representative: he is experienced, principled, and passionate about the issues that impact our region. Most importantly, Beau gets things done. He spearheaded the county's adoption of the Stepping-Up Initiative, which addresses mental health issues and incarceration; the Climate Smart Initiative, which focuses on climate change; and the Clean Energy Communities Initiative, which promotes renewable energy sources. In addition to his leadership on the County Legislature, Beau helped to foster a critical partnership with ARC to bring no-cost medical services to residents last July in his role as vice chair of the Southern Tier 8 Regional Planning Board. As a member of the County Planning Board, Beau works diligently to enhance the county's economic development. Beau Harbin is an exceptional, conscientious, and accomplished candidate for the NYS Assembly. His integrity is impeccable, and he will advocate tirelessly for his constituents. Vote for Beau on June 23rd.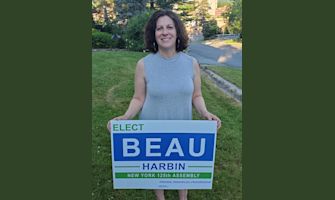 Editor, Haskins Society Journal and Associate Professor of History in the State University of New York, College at Cortland
Dr. Laura Gathagan
---
"
I'm delighted to support Beau Harbin as our New York 125th District Assemblyperson. Beau has been my representative (for two terms) with the county Legislature, so I'm confident about what to expect from Beau on the New York State Assembly. There are three important element's of Beau's service as a representative. First, he is available to constituents: he's open to opinions from all. Second he's thorough: he wieghs the issues and does the crucial research so that he knows the whole story -- not just what he's told. Third, his decisions are transparent: he proactively tells us how he votes and why. He posts his decisions and rationale about his choices. Beau is the ideal representative because we can TRUST that he will investigate all sides of an issue. Beau has worked for Cortland as a whole. The decisions he's faces affect all of us and his priorities have served all of Cortland. He will bring the same unifying outlook to his work on the state Assembly. He has the ability and desire to represent the entire district, not just one corner. Vote for Beau Harbin for the 125th District Assembly Representative and see how our district comes together!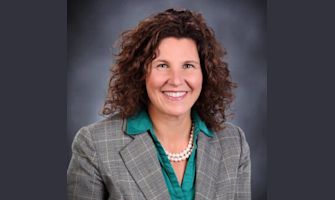 Professor of History in the State University of New York, College at Cortland
Dr. Randi Storch
---
"
Beau Harbin is a strong candidate who will follow in Barbara Lifton's footsteps as a vocal local advocate in the state Assembly representing the 125th district. He has ably served as Cortland County legislator, tirelessly advocating for Cortland's residents. Beau is a seasoned legislator who believes each of us deserves health care and affordable housing, and he supports the building of a sustainable and renewable economy. If elected to office, Beau will work to pass the NY Health Act because he believes that health care is an essential human need and a human right. He will work to fully fund education from universal pre-K through college. The 125th district will have a representative committed to an economic recovery that is green, renewable, and far for all (and not just corporations and the wealthy). He will push to create broadband coverage as a public utility. Finally, he will support the fight for racial justice and is committed to the message that Black Lives Matter. I have found him to be an effective listener and leader in our county legislature and hope you will join me in sending him to the state Assembly.
Former Cortland County Legislator
Michael Barylski
---
"
It is my pleasure to write in support of Beau Harbin, candidate for the 125th Assembly District. I urge Cortland County Democrats to vote for Beau. There is no doubt that the democratic candidate who wins the primary race will be our next assemblyperson. It is critical, therefore, that we select the most dedicated candidate we can. I had the honor of serving alongside Beau on the Cortland County Legislature, where he currently serves as minority leader, and I found him to be among the brightest and most qualified individuals to get things done. Beau is an efficient and effective researcher, and he has consistently been the loudest voice for transparency. His integrity, his vision, and his commitment are unmatched. In addition, to his role as a Fellow with the Appalachian Leadership Institute, where he works with leaders throughout our region, Beau is also a member of a wide range of community boards and organizations, and he serves with distinction on numerous legislative committees. I believe Beau Harbin is the individual who will be most effective in advancing a progressive agenda. Please vote for him in the democratic primary on June 23.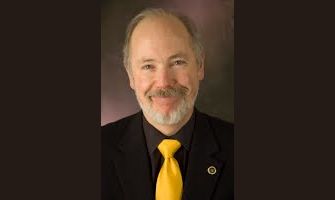 Distinguished Service Professor and Chair of the Political Science Department at the State University of New York, College at Cortland
Dr. Robert Spitzer
---
"
Beau Harbin has proven himself an excellent legislator. He is no back-bencher, but a legislator who has already earned a leadership position in the county legislature, where he has been thoughtful and engaged. He has sought out opinions from residents of the district, and has shared their concerns. He has done just what we elected him to do, and I urge that we re-elect him come November.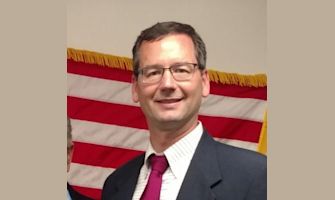 Mayor, City of Cortland
Brian Tobin
---
"
Beau is a forward thinker who rolls his sleeves up and gets the job done. He represents the City well!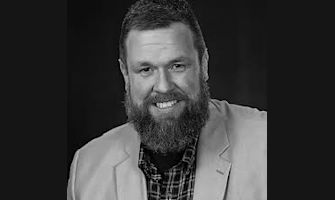 Mayor of the Village of Homer and Director of the New York State Senate Legislative Commission on Rural Resources
Darren "Hal" McCabe
---
"
I am thrilled Beau is running for re-election as Cortland County Legislator. His work on the Legislature, his support and understanding of the needs and challenges facing the village, the city and all Cortland County residents, and his active involvement with many community organizations have always impressed me and have demonstrated a clear commitment to our community. He clearly has a firm grasp of the critical issues faced by Cortland County and has worked diligently to represent not only his own constituents but also the citizens of our village. I support his re-election as Cortland County Legislator and believe the residents of the city have a tireless champion.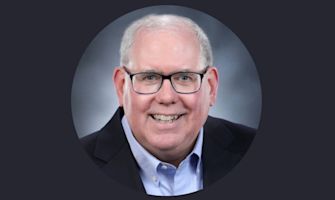 Former Mayor and Alderman of City of Cortland
Bruce Tytler
---
"
Beau Harbin is exactly the right person to represent us in LD2. Beau thinks to the future, is incredibly bright, and knows how build a consensus. He takes the time to inform himself on the issues and he will continue to bring the energy and enthusiasm we need in our county legislature. Beau Harbin is the right person to represent us in LD2 and I plan to vote for Beau on Election Day, November 5th (or possibly sooner with early voting starting October 26th).
Organizations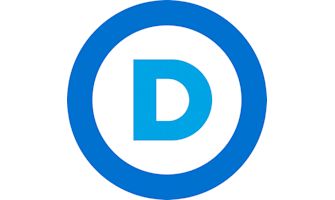 ---
"
19 May 2020 — The Cortland County Democratic Committee announced its endorsement of Beau Harbin in his bid for the 125th Assembly District. The Cortland County Democratic Committee and its members work tirelessly to elect dedicated and committed Democrats to local, state, regional, and national offices. "Beau Harbin has represented the Democratic Party and its ideals as a County Legislator with an integrity that we would all be proud of representing us in Albany," said Tim Perfetti, Chairman of the Cortland County Democratic Committee. "Beau understands the needs of rural New York as evidenced by his work in Cortland County Government, the Southern Tier 8 Regional Planning Board, the Appalachian Leadership Institute, and the Appalachian Regional Commission. Beau knows what this district needs to go from surviving to thriving." Read full text here: https://www.voteharbin.com/cms/ccdc-endorsement/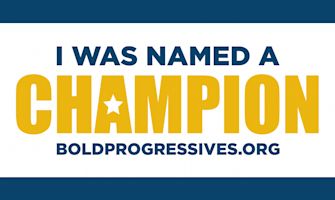 Named a Bold Progressive Champion by the Progressive Change Campaign Committee
---
"
2 Sept 2019 — Beau Harbin, who is running for Cortland County Legislator for LD 2 in the City of Cortland, was named a 2019 Champion by the Progressive Change Campaign Committee, which recognizes candidates from around the country who are fighting for progressive priorities and looking out for the needs of everyday families. "Our 2019 Champions across the country are committed to solving big problems affecting their communities," said Marissa Barrow, a spokesperson for the Progressive Change Campaign Committee. "Selected for their bold vision, these candidates are highly capable leaders ready to make change." "The candidates on our Champions List are running great campaigns powered by the grassroots, not corporate interests," said Stephanie Taylor, co-founder of the Progressive Change Campaign Committee. "We're proud to support them as they take power back for their communities and turn big ideas into action for working families." "The lack of financial responsibility of many past Legislatures is finally catching up with Cortland. As we focus on making tough choices for the coming years, I continue to be committed to defending our most vulnerable citizens, advocating for all City residents, and fighting to preserve our safe and welcoming community." The Progressive Change Campaign Committee (PCCC) is a million-member grassroots organization building power at the local, state, and federal levels, and advocating for economic populist priorities like expanding Social Security, debt-free college, Wall Street reform, and Medicare for All. The PCCC has raised over $29 million to support progressive candidates and committees from small-dollar, grassroots donations, including $1.1 million to support Elizabeth Warren's Senate run in 2012. Last cycle, PCCC supported nearly 1200 candidates at the federal, state and local level across the country.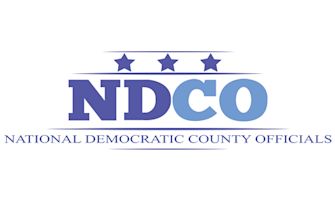 NDCO recognize Legislator Harbin's efforts to ensure Cortland County's finances are being managed responsibly
---
"
National Democratic County Officials (NDCO) endorse Beau Harbin for re-election as Cortland County (NY Legislator National Democratic County Officials recognize Legislator Harbin's efforts to ensure Cortland County's finances are being managed responsibly Washington DC – The National Democratic County Officials (NDCO) have endorsed for re-election Beau Harbin for Legislator in Cortland County, New York. Cortland County is located in central New York State in the Appalachian Plateau. "Beau Harbin has been a watchdog on behalf of the taxpayers of Cortland County," NDCO Chair Commissioner Debbie Goettel (Hennepin County, MN) said. "Harbin has been an advocate on behalf of residents who have had to endure cuts in services and increased taxes while Republicans mismanage the county's finances." "Harbin works on behalf of those who are most vulnerable. Unfortunately, Cortland County government has not been able to meet the challenges facing the community as the Republicans mismanage the county's finances and are unable to provide for today's needs or prepare for tomorrow's." Cortland County, NY has been a bellwether of the Presidential race. The Presidential candidate with the most votes in Cortland County has also won the Presidential race in every election since 1980. The National Democratic County Officials (NDCO) is the official Democratic Party organization supporting the efforts of Democratic county officials across the country. NDCO has launched the first national political program that is helping Democratic county officials and candidates win elections. NDCO is building the infrastructure of the Democratic Party by introducing cutting edge political tools and promoting best practices to Democrats running for county office.