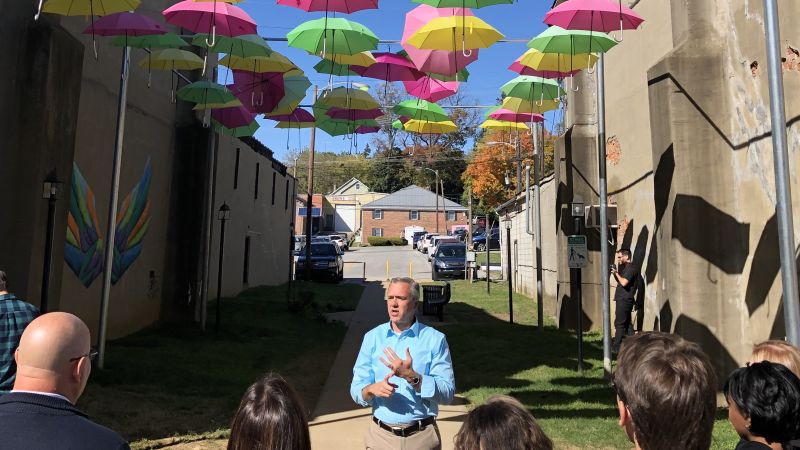 Day 3 was definitely the long day of the week but a very interesting and exciting one. We continued our group projects on our possible visions of Appalachia. Mayors Al Botts (Mt Sterling, KY), Doris Hensley (Erwin, TN), and Steve Williams (Huntington, WV) demonstrated their passion and drive for their communities and how they have worked to bring people together to help make improvements. We participated in a chat with former Kentucky governor Paul Patton, who had many stories to share about Appalachia and working with others to improve the region. We visited Mt Sterling, KY and were given a tour of the downtown revitalization work that was similar to our efforts in Cortland. We wrapped up the day with an interesting visit to the Morehead State University Space Science Center.
Governor Paul Patton is from the heart of Appalachia and the easternmost county in Kentucky. He spent years working in the coal industry and helping his community navigate through the changes in the region. He related us valuable experiences about how we can work together, across party or ideological lines, to help improve our own communities and the region as a whole.
We traveled Mt Sterling, KY and were treated to a tour of the town by their very energetic (and justifiably proud) Mayor Al Botts. Their town has been going through a revitalization much like Cortland has been, and what I took are the many similarities. Above is a picture of one of their pocket parks. They have, like Cortland, spent time focusing on small wins like paint, flowers and cleanliness. And just like Cortland they have struggles as well. But we are not alone and can look to each other for ideas, assets and obstacles in our communities.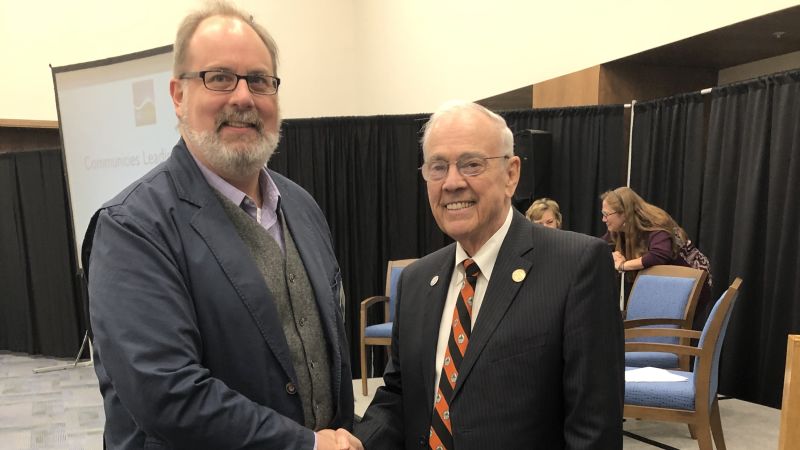 So here in an interesting trivia item we learned, what is the biggest industry in Kentucky? Nope it's not whisky. It is aerospace which brings in $14billion to their state economy. The Morehead State University Space Science Center is an epicenter for this industry. They house one of only 4 Deep Space Network radio telescopes in the world. They have a large undergrad and graduate program for students who help build cube sats and participate in missions.
There is so much more happening in Appalachia than people really know.